SALES MANAGEMENT IS A PROFESSION.
It Should Be Recognized Accordingly.
Vantage Point Performance has partnered with The Sales Management Association to develop the first official sales management designation – The Certified Sales Management Professional (CSMP). This program is designed to prepare sales managers for the multi-faceted challenge of managing a sales force in the 21st century.

The curriculum for this certification encompasses the sales strategies, processes, skills, tools, and metrics from our Total Sales Performance framework, in addition to other areas of knowledge that sales managers need to excel in their unique role.


Areas of Competency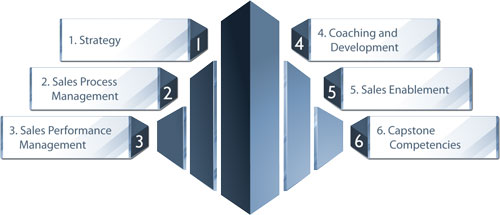 View the Vantage Point training program that counts toward this accreditation:
Cracking the Sales Management Code (1 credit)*

To learn more about this certification and the course requirements CLICK HERE
(you will be taken to the Sales Management Association's website)

*This course is also eligible for the SMA's Certified Sales Operations Professional designation